HERITAGE WILTONAPPLIANCE REPAIR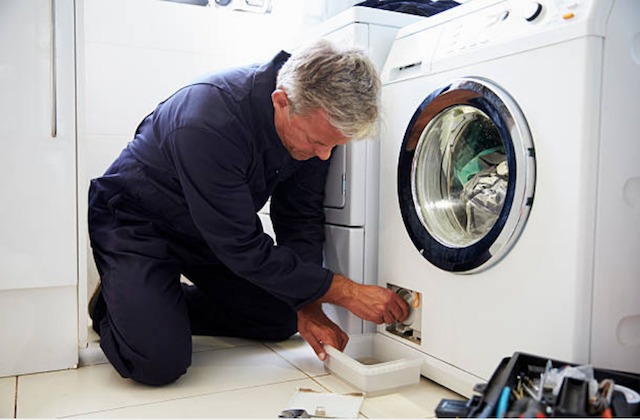 Heritage Wilton Appliance Repair takes pride in serving its customers. A family run appliance repair service, our priority is customer care and personal attention. We put in our best to show the customers our appreciation for letting us help them and their business.
We train our employees in such a way that you can be sure that great care will be taken in repairing any appliance you bring us. This not just includes global brands like Whirlpool, Samsung, LG, etc. but Kenmore, Kitchen Aid, and GE also.
Wilton residents can avail our same day repair service. We complete the finishing of the repairs of appliances like refrigerators, ovens, dishwashers or washing machines on the same day you call us.
Brands such as Maytag, Wolf, Bosch along with Sub-Zero and Frigidaire are all serviced here. Refer to our FAQ below for more. The parts are not just straight from the manufacturer but also have a year's warranty on it. Moreover, for the optimum satisfaction of the consumer, our vans have tools and materials to provide you scratch-less products.
SERVICES IN WILTON, CT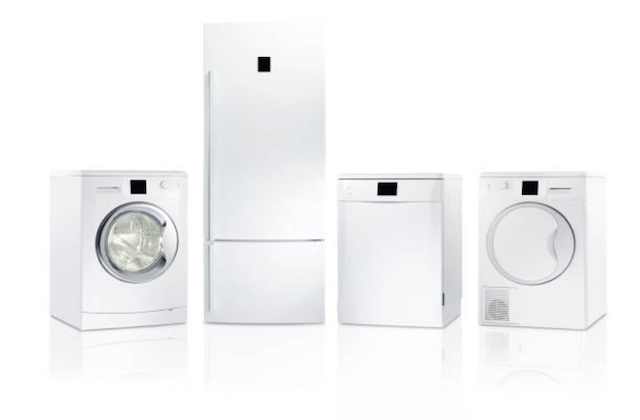 REFRIGERATOR REPAIR
Refrigerator problems are no more a worry as Wilton Appliance Centre can fix most of them. Our employees can identify if the bulbs are burnt out or are there any leaks in a single glance. Faulty touch panels or water dispensers will be a thing of the past with replacements directly coming from the manufacturer. Freezer and cooling issues are also taken care of thoroughly.
OVEN/STOVE REPAIR
Fast and efficient is what we strive for when it comes to oven repairs. Faulty ignitors, bulbs, relays are quickly taken care off. Our on-call service will fix any problems ranging from broken doors to broken stoves.
DISHWASHER REPAIR
Our team can easily correct both common issues like cloudy glassware and complex ones which disrupt wash cycles. Moreover, for matters including impellers, odors, solenoids and more, you can avail our same day service for a fast repair. Dishwashers are not simple gadgets, and the smallest wrong step can alter its working. Our expert technicians can quickly find out any fault and fix it rather than looking around.
WASHER/DRYER REPAIR
Wilton Appliance Repair is a one-stop solution to all your washer and dryer problems. Laundromats are a nuisance, and we do not see the point in you going there when we are there to help. Problems with switches, board or vents along with noises and vibrations will be taken care of on time. We also service both top and front load machines thoroughly as well.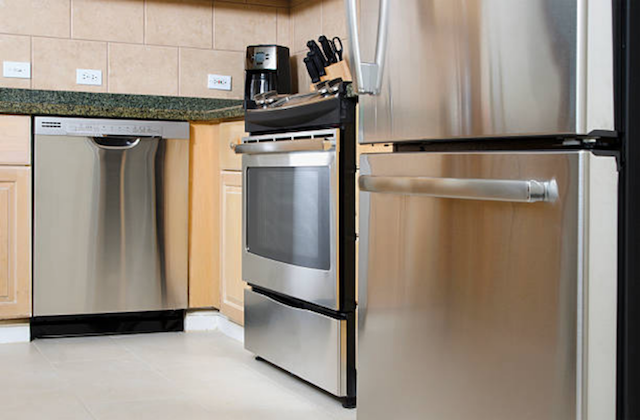 CUSTOMER REVIEWS
"Heritage is a wonderful, family-owned company that really cares about its customers. We were so pleased with our appliance repair service and the repairman was so nice and professional! I have told all of my friends about them and now they use them too!" – Cortney P.

"The dishwasher wouldn't turn on and dirty dishes were piling up. I called Heritage Wilton Appliance Repair after reading some reviews. They arrived on-time and fixed the dishwasher in 30 minutes. Everything works good now!" – Elizabeth C.

"Great experience from start to finish! I can't recommend Heritage Wilton Appliance Repair enough. You won't find a better appliance repair company in Wilton." – Carrie J.
APPLIANCE REPAIR FAQ
Q. SHOULD ONE REPAIR OR REPLACE AN APPLIANCE?
A. There are generally two ways to correct a faulty appliance. One is to replace the appliance for a new one. This is the better solution but albeit a much more expensive one. The second solution is to repair the appliance and continue using it. This is much more cost effective as it is not possible to change an appliance every time it faces some problem.
Now to choose either repairing or replacing depends on what the lifetime of the appliance is and how close to it has it come. If the device is new and still has time to reach the end period of its life cycle then repairing is the better bet. While if it is towards the end replacing trumps fixing.
The average lifetime for common appliances is below:
Dishwasher: 10 years
Washer: 11 years
Dryer: 14 years
Refrigerator: 15 years
Gas Ovens: 15 years
Electric Stoves: 15 years
Freezers: 15 years
Q. WHAT IS THE GUARANTEE OF YOUR SERVICE?
A. First, we offer a year's warranty on all the parts and labour. Along with this, parts come straight from the manufacturers and big brands like Samsung, LG, Whirlpool and more. If however, you face any problem with your appliance even after our service, let us know, and we will look into the matter.
Q. CAN MY APPLIANCE BE FIXED IN THE FIRST VISIT?
A. Of course. Our van comes equipped with parts and tools to tackle 90% of all common issues be it repair or replacement of components. We can do so 95% of the time. In case we fall short somewhere and cannot repair your appliance on the same day we will follow up and do so the next day without any additional fee.
Q. HOW LONG AFTER AN APPOINTMENT IS MADE CAN THE REPAIR BE DONE?
A. Generally, a 2 to 3-hour window is given for our employees to reach your doorstep. Usually, they arrive much earlier but in case, their previous work delays them, or they get stuck, this window enables them to still make your appointment on time. You will also receive a call, 10-15 minutes before the serviceman comes over.
Q. IS THERE A LIST OF ALL THE BRANDS OF APPLIANCES YOU REPAIR?
A. Yes. We service appliances for almost all major domestic brands; you will find them going through the list given below. For brands which are not on the list, please let us know, we can still repair the appliance after ordering the required parts.
BRANDS WE REPAIR:
Amana, Armstrong, Bryant, Caloric, Carrier, Century, Crosley, D&M, Electrolux, Fedders, Frigidaire, G.E., Gibson, Glenwood, Goodman, Hardwick, JC Penney, Jenn-Air, Kelvinator, Kenmore, Kitchen-Aid, L-G, Lennox, Luxaire, Magic Chef, Maytag, Norge, RCA, Roper, Rheem, Rudd, Samsung, Sears, Signature, Sub-Zero, Tappan, Whirlpool, Williamson, York & More!
____________________________________
WILTON LOCATION
WILTON CONNECTICUT
PHONE: (203) 720-6286