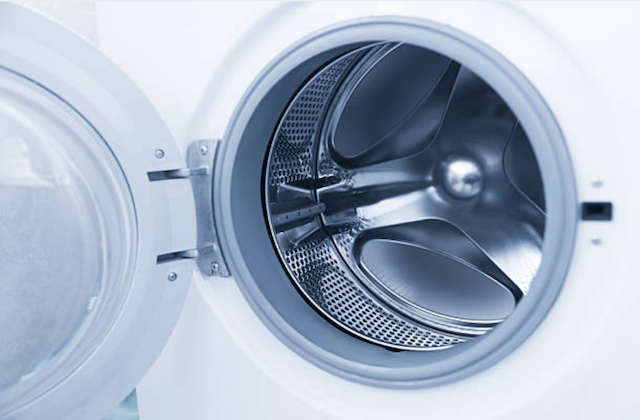 A broken washer and dryer are one of the worst things that can happen to you. Laundromats are not a good enough substitute, and to make sure your house does not turn into a heap of soiled laundry; you should call appliance repairmen in Wilton as soon as possible to fix your appliance in the same day itself. And who better than Heritage Wilton Appliance Repair.
Our employees have the necessary knowledge, tools, expertise to repair any types of problems that tend to arise. Do you need another reason to call us about fixing your appliances? Our vans also include parts of major branded washers and dryers like GE, LG, Bryant and more which are straight from the manufacturer.
WASHER PROBLEMS
LOUD/CONSISTENT NOISES
Loud noises from an appliance can be due to anything. Figuring out the source is the primary objective, after which our repairmen will see whether repair or replacement will get your washer running again. A pump motor breaking is usually the case for loud noises along with worn bearings and belt.
WON'T TURN ON/AGITATE
After inspecting that the appliance is in connection with a power source. If the problem persists, it might be because of a break in the door latch, or timer or thermal fuse. If the appliance won't turn on it would mean that parts like the coupler, transmission, etc. need a replacement.
WON'T SPIN
Issues with the wax motor, coupling of the motor or door latch generally forbid a washer from spinning. However, these can easily be taken care off, and you can use your machine again very soon.
OVERFLOWS
The input water pipe, the air dome pipe or the pressure switch of water level are the main reasons for water overflowing in a washer.
NO HOT/COLD WATER
Broken or faulty input hose or switch for temperature control is often the reason a washing machine does not produce either hot or cold water or both.
DRYER PROBLEMS
LOUD/CONSTANT NOISES
Bearings or a seal breaking is usually the case for loud noises along with worn belts in the case of a dryer.
NO HEAT/WON'T DRY
A dryer that produces enough heat is not a dryer is it. The cause could be something as simple as a broken heating element or maybe even a faulty cycling thermostat. However, these parts may cause the dryer to become too hot too. Our expert technicians will inspect the appliance and figure out what is the problem before he expertly solves it.
WON'T TURN ON/TUMBLE
After checking that the appliance is in connection with a power source and the circuit breakers are in on state, if the device is still not working; maybe then the heating element or other parts like high limit thermostat need a replacement or have a repair depending on the condition.
WON'T TURN OFF
A broken timer or door switch does not allow the dryer to turn off.
TIMER WON'T ADVANCE
The timer has to advance for the dryer to complete the cycle. Failing to do so, it might mean that the timer motor or the cycling thermostat requires a replacement.